Dive Division is the Caribbean Dive Network what ensures quality, safety, and training for dive & watersports centers. With an island-wide coverage on Curacao, customers will experience the same service at all members of the Dive Division Network. Great personal service, well-trained employees & high certified dive professionals, key locations on the island, fully integrated online booking & payment system, and interchangeable services are key values for Dive Division partners: Jan Thiel Diving, Blue Bay Dive & Watersports, Coral Divers, Groove Diving.
Project AWARE is a global movement for ocean protection powered by a community of adventurers. We connect the passion for ocean adventure with the purpose of marine conservation to create lasting change.
Monthly we clean our dedicated dive site Directors Bay. We go out for a fun dive and we will try and clean the site from debris. Also almost every dive we kepp this in mind. Afterwards we monitor what we have cleaned and also we register this as part of the program. Curacao at this point is World leader on cleaning dive sites and Curacao is an example for the rest of the world!
Dive Division Media is a professional media productions team specializing in underwater Photography and Videography. They offer professional and personal media of your Curacao experience. You can enjoy your diving, snorkeling or sailing adventures with the option of having your memories captured forever.
Also courses in Photography and Videography are an option if you are interested.
Our Diveshop is located at the beautiful Livingstone Jan Thiel Beach Resort. It is the perfect place for an amazing and carefree holiday in the sun. Our four star holiday resort has a perfect location near Jan Thiel Beach & Plaza. Here you can find heavenly beaches, trendy restaurants, fun shops, a casino and nightlife with the typical Caribbean vibe. You will stay in a modern hotel room, comfortable apartment or spacious villa. To make your stay a truly unforgettable experience they have two restaurants, a bar, a 'dutch' snackbar, one of the largest swimming pools of Curaçao. And all of this just 10 minutes by car from the center of Willemstad and 25 minutes by car from the airport. Feel free to contact for more information at info@janthieldiving.com
You have booked your vacation, dive adventures and your stay, destination Curacao! Of course you'll be needing a car. Mister Paradise can get you covered. With a brightly colored Suzuki Samurai, Mister Paradise will make your holiday an unforgettable Caribbean experience. Dive or Snorkel gear in the back, wind through your hair, looking out for that perfect beach.
Feel free to contact for more information at info@janthieldiving.com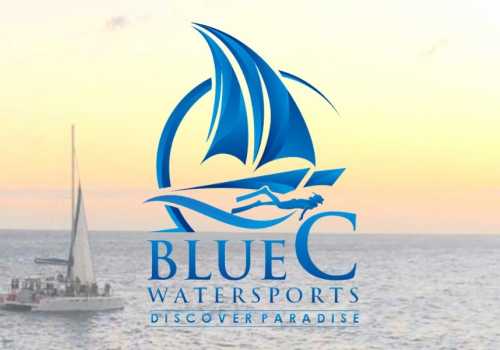 Blue C Watersports
Blue C Watersports is the no. 1 boat operator of Curacao. Jan Thiel Diving joins the 60 ft. luxury catamaran on the full day trips to the West Coast and East Coast. Here you will have the opportunity to dive at the famous sites Mushroom Forest & Blue Room (West Trip) while the rest of the day you can enjoy a beautiful sail with your family and friends. With excellent service, the Blue C will create a pleasant and relaxing environment for an unforgettable experience. See our Tours for more information and reservations.
BHV Curacao is the safety specialist on Curacao, offering Emergency First Response Trainings, a divers range of first aid courses & a webshop for first aid equipment. Create confidence to care with their CPR, First Aid, Oxygen Provider, Fire & Evacuation Courses! All courses are given on flexible location, studying can be done at home, thought by highly proffesional instructors.