Our Dive Center
Jan Thiel Diving is a PADI 5 Star Dive Resort located in Livingstone Jan Thiel Beach Resort, Curacao. Jan Thiel Diving offers all kind different activities: shore dives, snorkeltrips, PADI dive courses, adventure tours, Klein Curacao and island tours. We can arrange anything for you!
As the shore dive specialist of Curacao we will take you to all dive sites around Curacao. This is typical Curacao diving; we drive you to one of the 60+ shore diving sites; we walk in and start diving! All in small groups with personal attention you deserve.
If this still is not satisfying enough or you are just looking for more options, we also offer Fishing trips, Lion Fish Hunting, Night diving or snorkeling, ATV Tours, Sunset trips on a catamaran or daytrips to Klein Curacao. We can basically offer everything you need. In short you do not have to be bored on our 'dushi' island and we hope we can welcome you for some great diving adventures.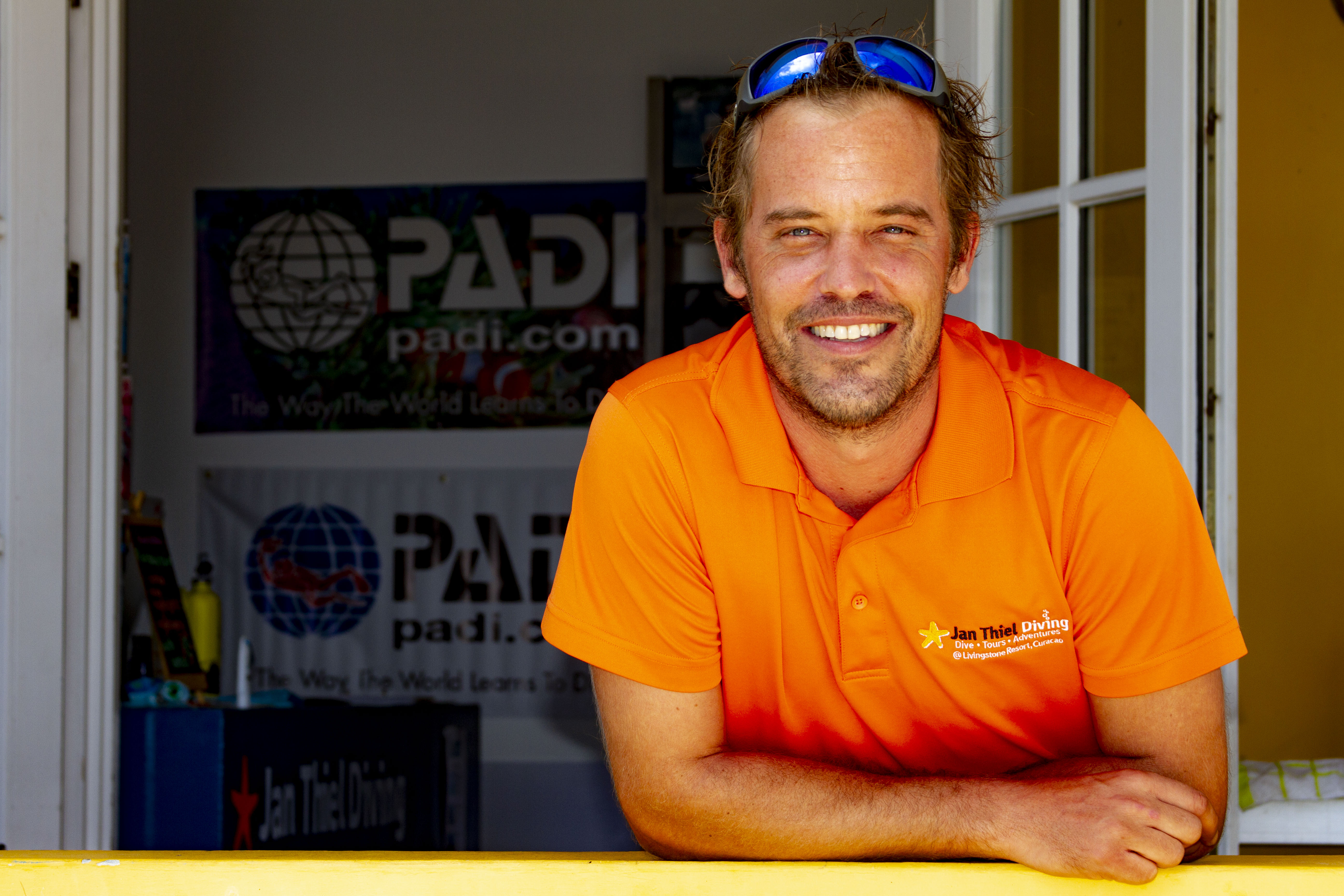 Bob van Beurden:
Bob van Beurden is the owner of Jan Thiel Diving. He takes the time for everyone and he takes you to all the beautiful dive sites on Curacao. Being on Curacao for over 10 years, he is one of the most experienced guides out there. Besides knowing all the fish, he can tell you a lot about the right dive equipment.
Favorite Dive site: Directors Bay
Favorite Fish: All small critters
Diveshop Coordinator,
PADI Master Scuba Diver Trainer,
Equipment Technician Coordinator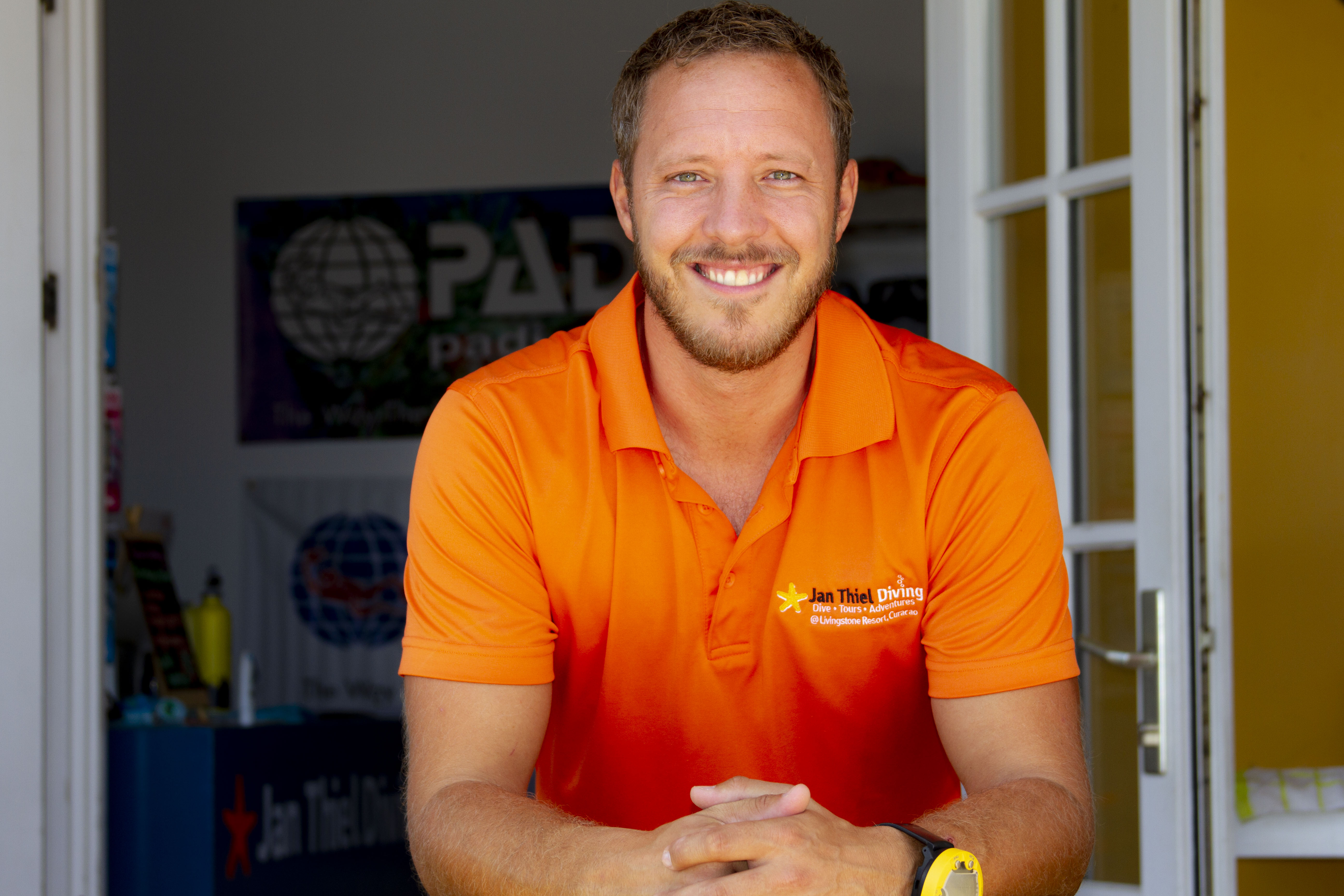 Maurice Verweij:
Maurice Verweij has been working at Jan Thiel Diving since the beginning and he loves his work. His enthusiasm has no ending, he knows all kinds of nice facts about the island and loves to tell them.
Favorite Fish: The illusive Flying Gurnard
Favorite Divesite: Double Reef
PADI Master Scuba Diver Trainer
Responsible for our Divemaster Programs
Dennis van Roosmalen:
Dennis van Roosmalen is a dive instructor at Jan Thiel Diving. He has a lot of patience and talks about his dives with great enthusiasm. Dennis guides divingtrips all over the island and gives divingcourses.
Favorite Dive site: Playa Kalki
Favorite Fish: Octopus
Joni Scheepers
Joni Scheepers is an intern at Jan Thiel Diving. You can find her in the dive shop, here she answers all your questions or plans your new adventurous dive.
Favorite Dive site: Palapa
Favorite Fish: Trumpetfish